Hey there, traveler! Looking for the perfect honeymoon getaway destination? Honeymoons are nothing but fun and romance, but choosing where to go can sometimes take a toll on your planning because you and your loved one might not agree on where you want to go and what you want to do.
Here are ten of the best honeymoon spots to celebrate your new life as newlyweds. Check them out and discover where lovebirds can surely get intimate as they celebrate their commitment to love.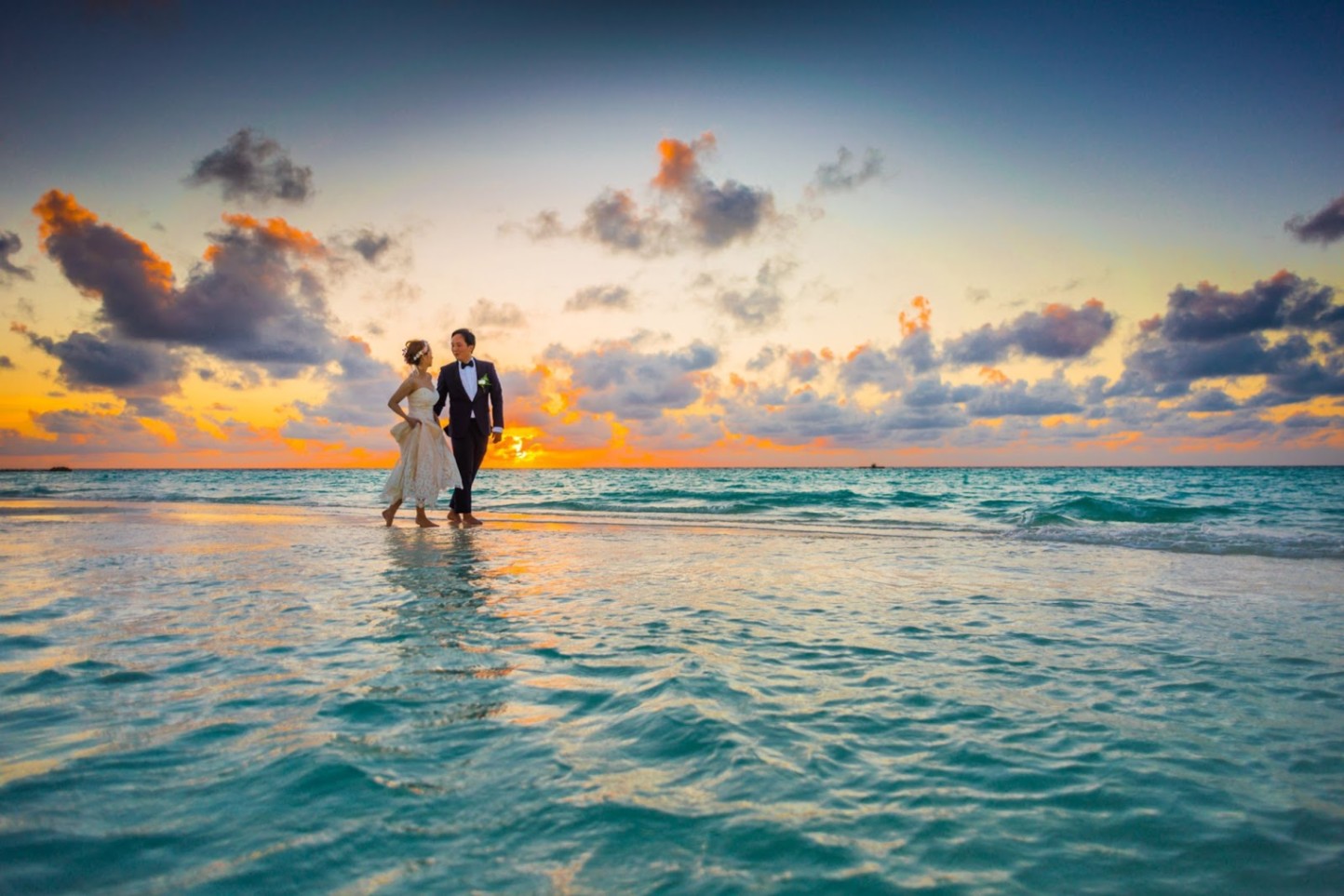 Santorini, Greece
Greece is a popular honeymoon destination because of its rich history, mesmerizing sights and scenery, exceptional cuisine, and most of all, brilliant sunsets. Couples often spend a few nights in the postcard beauty of Santorini, overlooking the deep blue seas set against the white town.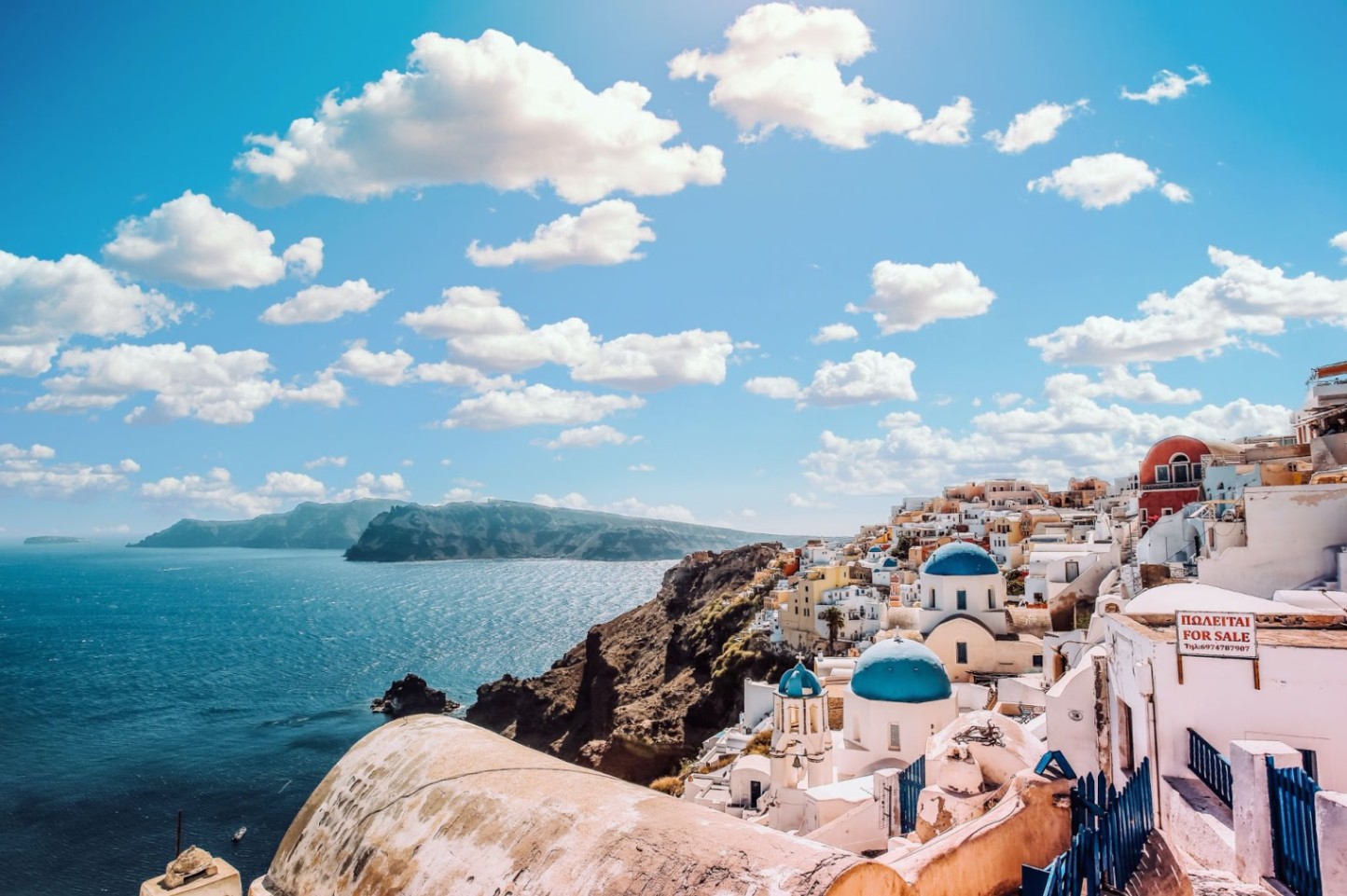 Honeymooners can enjoy red and black sand beaches before visiting the ruins at Ancient Akrotiri and Ancient Thira. Wine lovers will find paradise in sampling wine at the island's wineries. For those who enjoy boating, they can take a romantic catamaran cruise around the caldera.
For a more authentic experience, couples can experience the smaller islands and destinations, such as the Folegrandos, with its black cliffs and white sand beaches. They can also stroll around the village of Karavastase or visit the Elies Resort to enjoy each other's company in a hideaway paradise.
Colombia
With a vibrant nightlife, top-shelf seafood, and impressive wellness options, Colombia is easily one of the best places to spend your honeymoon with your significant other. You can celebrate your romance with food in Cartagena, a place filled with endless dining options among gorgeous pastel buildings.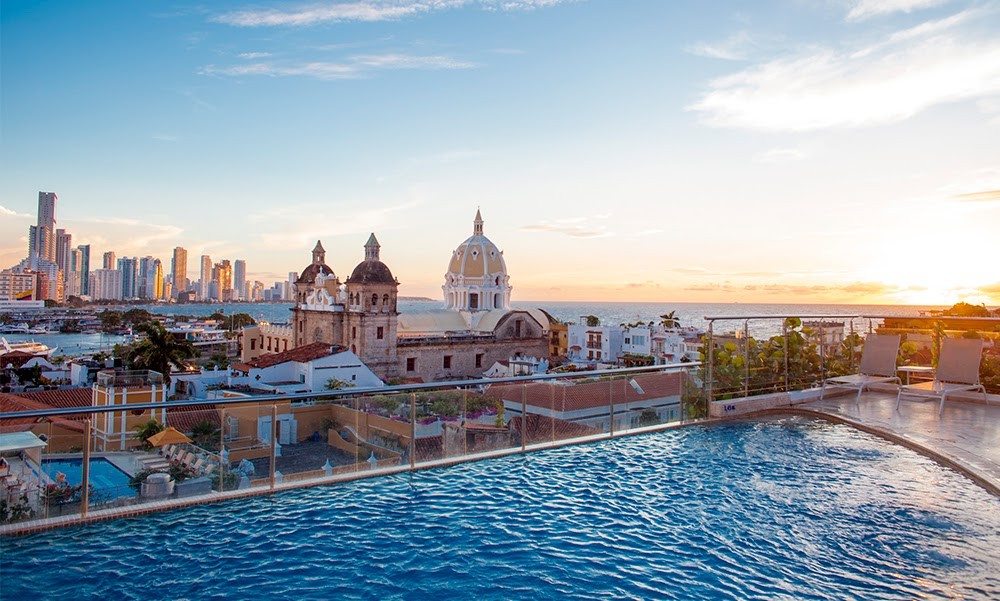 Head out to the El Boliche Cebicheria restaurant, Cartagena's hidden gem, which serves unique Colombian dishes. After lunch, take an afternoon walking tour through the city's charming streets and learn more about its colonial history.
If you're up for some adventure, head up to the Corocora Camp in the Llanos Orientales. There, you and your loved one can explore the terrain while horseback riding, go off-roading in a 4×4, do some bird watching, and even try out herding cattle. It's the perfect destination for an intimate yet adventurous journey to start off your marriage!
The Maldives
Located southwest of Sri Lanka, the Maldives is a small nation of islands that seems to be tailor-made for couples who are obsessed with the ocean and waves. This is the perfect place to admire pristine white-sand beaches and crystal-clear water and to catch a magnificent sunset.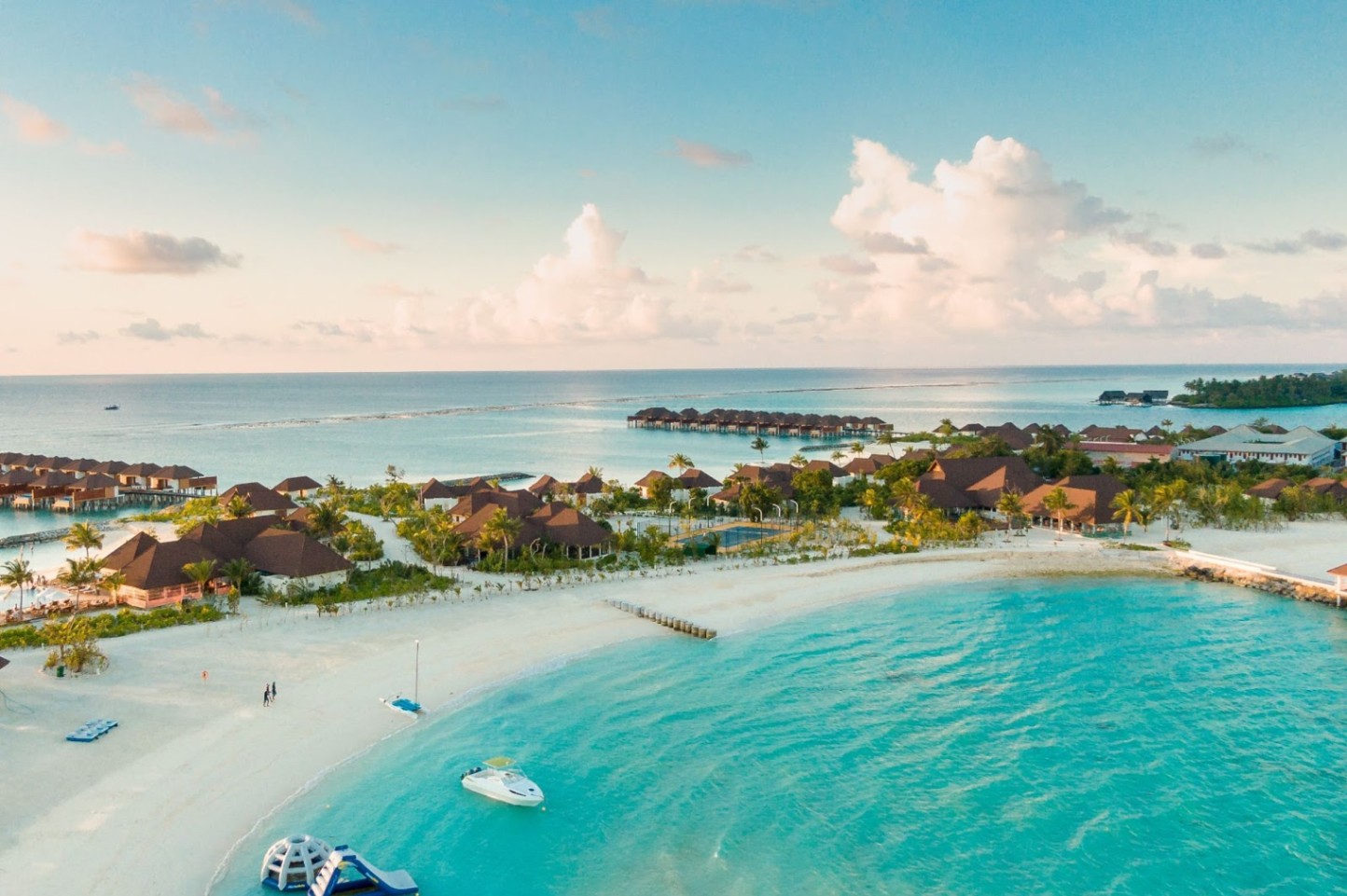 The ever-reliable and cult-favorite Soneva Fushi hotel is a go-to for couples as it is a pioneer in the barefoot-luxury movement. Couples are welcomed into the island by their very own private butler named Mr. Friday, who will serve you with whatever you need. Other luxurious accommodations include the Bohemian-themed Joali and Kudadoo Private Island.
There are a variety of homes that offer much more privacy and intimacy than hotel rooms. These homes have coral walls for a backyard and skies filled with stars for a ceiling that will leave you breathless. Add in some ocean-fresh cuisine and state-of-the-art massages and you'll never want your honeymoon to end!
Zambia
Considered to be one of the few and last "wild" locales in Southern Africa, Zambia is a great honeymoon destination for couples who want to embrace their wild side. Zambia boasts spectacular wildlife as it is home to the most diverse animal populations in the world, relatively untouched by outsiders.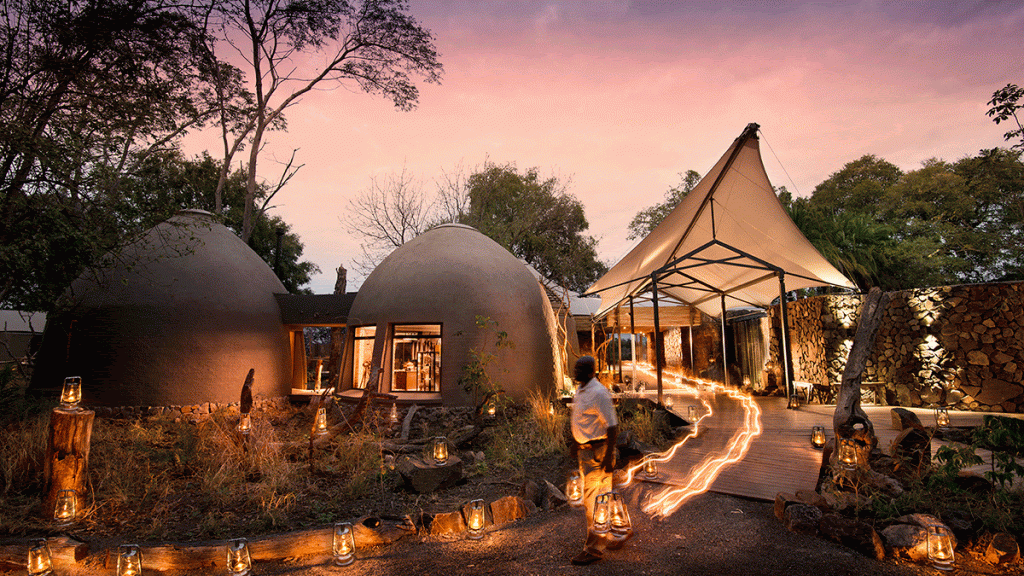 Zambia provides one of the most authentic and unparalleled safari experiences. Couples can opt to explore the wild through the most luxurious safari lodges such as Chinzombo, Time + Tide Chongwe Camp, Tongabezi Lodge, and much more.
Couples can also join walking and river safaris which Zambia is best known for. Couples who do these adventures are in for a treat as they can sleep under the stars, spot the Big 5 (the lion, leopard, rhinoceros, elephant, and Cape buffalo), and visit the cascading Victoria Falls.
Riviera Maya, Mexico
The Riviera Maya in the Yucatan Peninsula in Mexico is an idyllic setting for the perfect honeymoon. Having been under the radar for years, Riviera Maya has steadfastly become a luxurious and romantic destination for newlyweds and lovers.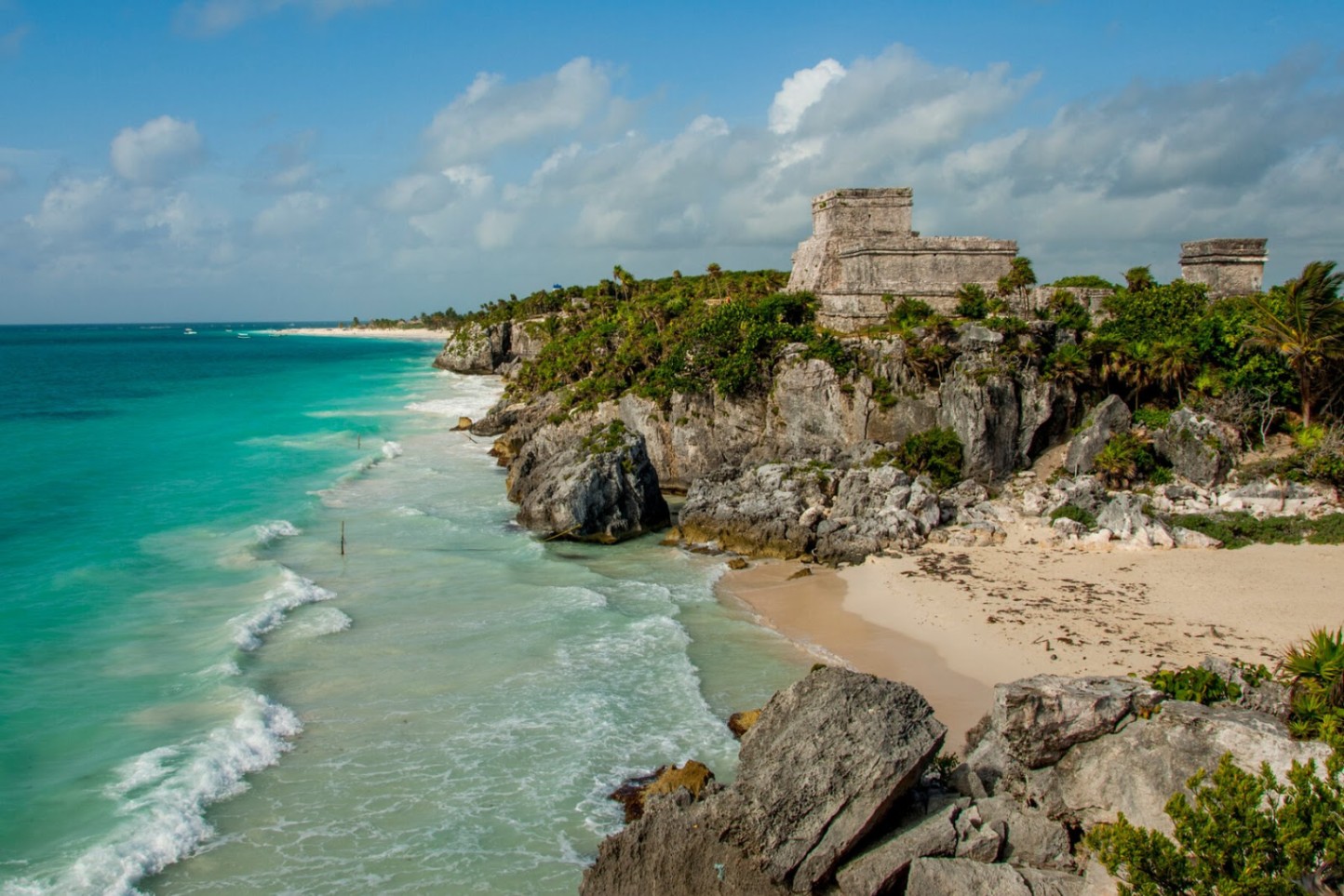 Honeymooners can head to the Chable Maroma for perfect relaxation in one of the 70-luxurious suites, each with a private pool, terrace, and hammock for lounging. Most of all, couples should not miss their spa treatments which are known for Mayan healing.
White sand beaches and local attractions like cenotes and day trips to world-famous Mayan ruins allow for the perfect mix of relaxation and adventure.
St. Lucia
St. Lucia is another popular honeymoon destination for couples, aside from being a getaway destination for adrenaline junkies and music lovers. With its chalky beaches and secluded resorts, St. Lucia is definitely a Caribbean haven that is hard to beat.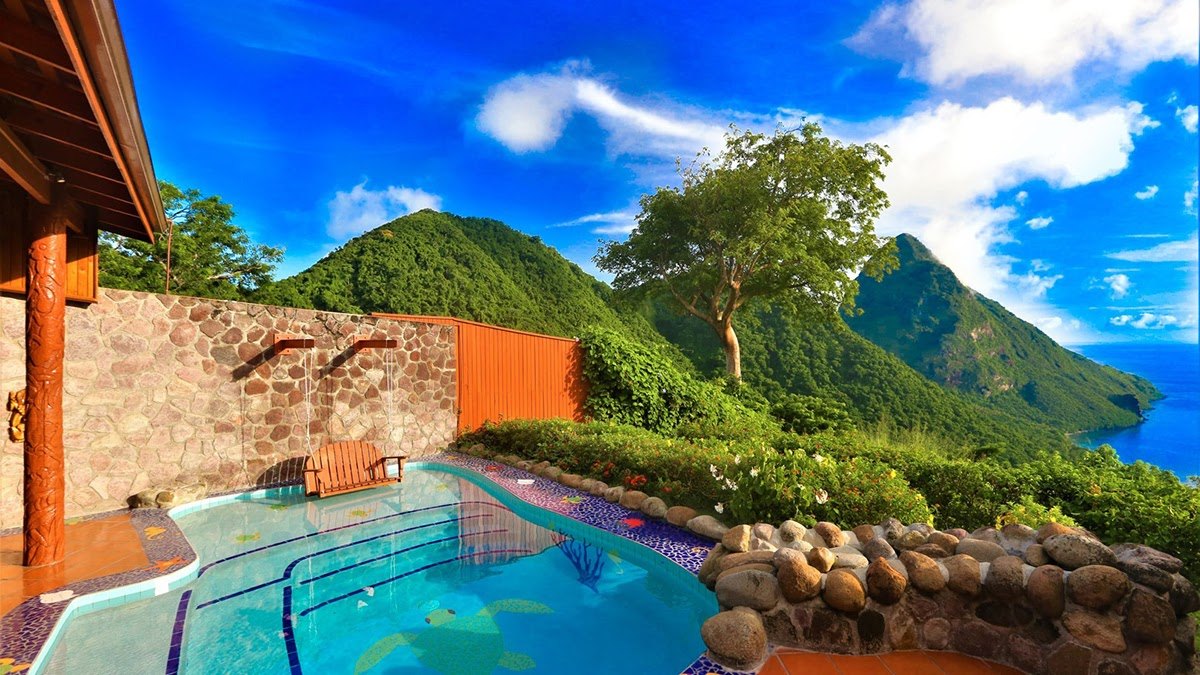 Most of the action in St. Lucia happens in the Soufrière area, where the famous Mount Soufrière, a volcano that emits sulfurous steam, is located. Honeymooners can also snorkel in the pristine waters of Anse Chastanet nearby.
Reduit is an unparalleled beach, featuring an expansive shoreline and stunning sunsets, aside from its proximity to bars, shops, and restaurants of Rodney Bay. While there is fun to be had here, this place is not suited for those looking for intimacy and romance because of the crowds.
Bora Bora
The small island of Bora Bora offers so much more than beauty and nature– it is a place filled with sunny skies, warm waters, friendly locals, and luxurious resorts that couples will surely enjoy. Called "the most beautiful island in the world" this tropical getaway is indeed a place of pure bliss, perfect for newlyweds.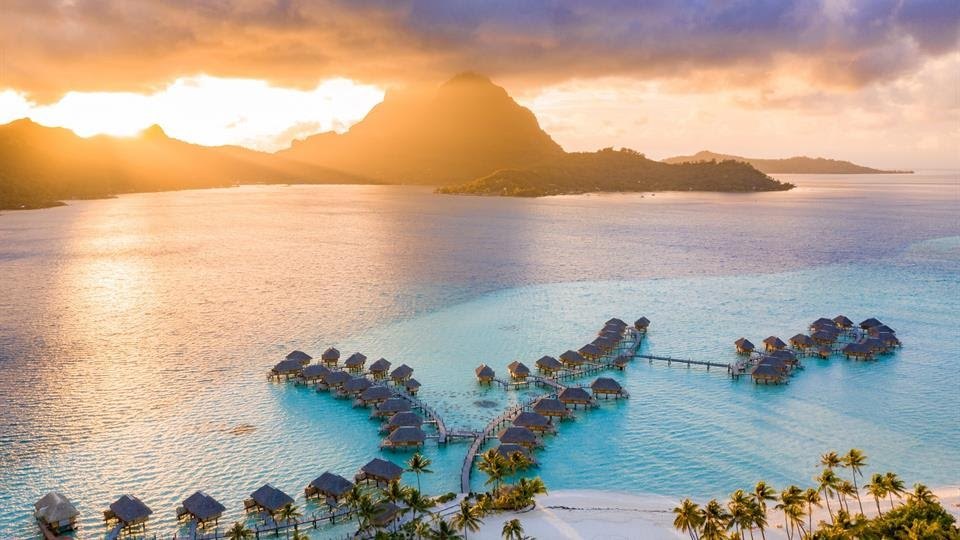 While a honeymoon in Bora Bora is expensive, every penny is surely worth it. Adventurous couples can go snorkeling, explore the main port of Vaitape, hike Mount Otemanu, or discover marine life at the Bora Bora Lagoonarium and the Coral Gardens.
For those who would like to have some downtime, Bora Bora also provides numerous ways to achieve this. Couples can find refuge on the deck of their overwater bungalow, cool off in a spectacular lagoon, or bike around the island.
Fiji
Fiji's serene and secluded beaches are another great destination for postnuptial relaxation. These beaches offer plenty of activities such as snorkeling with manta rays in the Yasawa Islands, surfing near the Cast Away movie set, Mamanuca Islands, and scuba diving near Taveuni.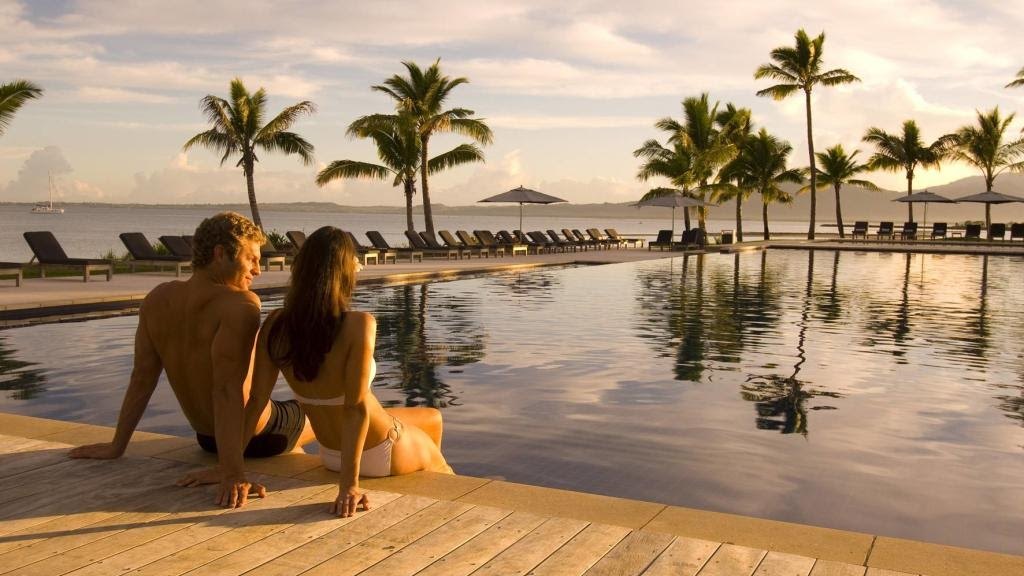 Relax on the beach with a couples massage or sit back and relax with a Fiji Bitter Beer while admiring the magnificent sunset over the ocean. Couples can opt to explore the many islands that make up Fiji, visit the Garden of the Sleeping Giant, or visit a history museum to learn more about the country's past.
Couples can also experience Fijan customs such as drinking the kava drink (and getting dizzy afterward!) and watching men walk across burning stones without a single burn on their feet.
Maui, Hawaii
The Hawaiian island of Maui offers a lot of activities and excursions that you and your new spouse will definitely enjoy.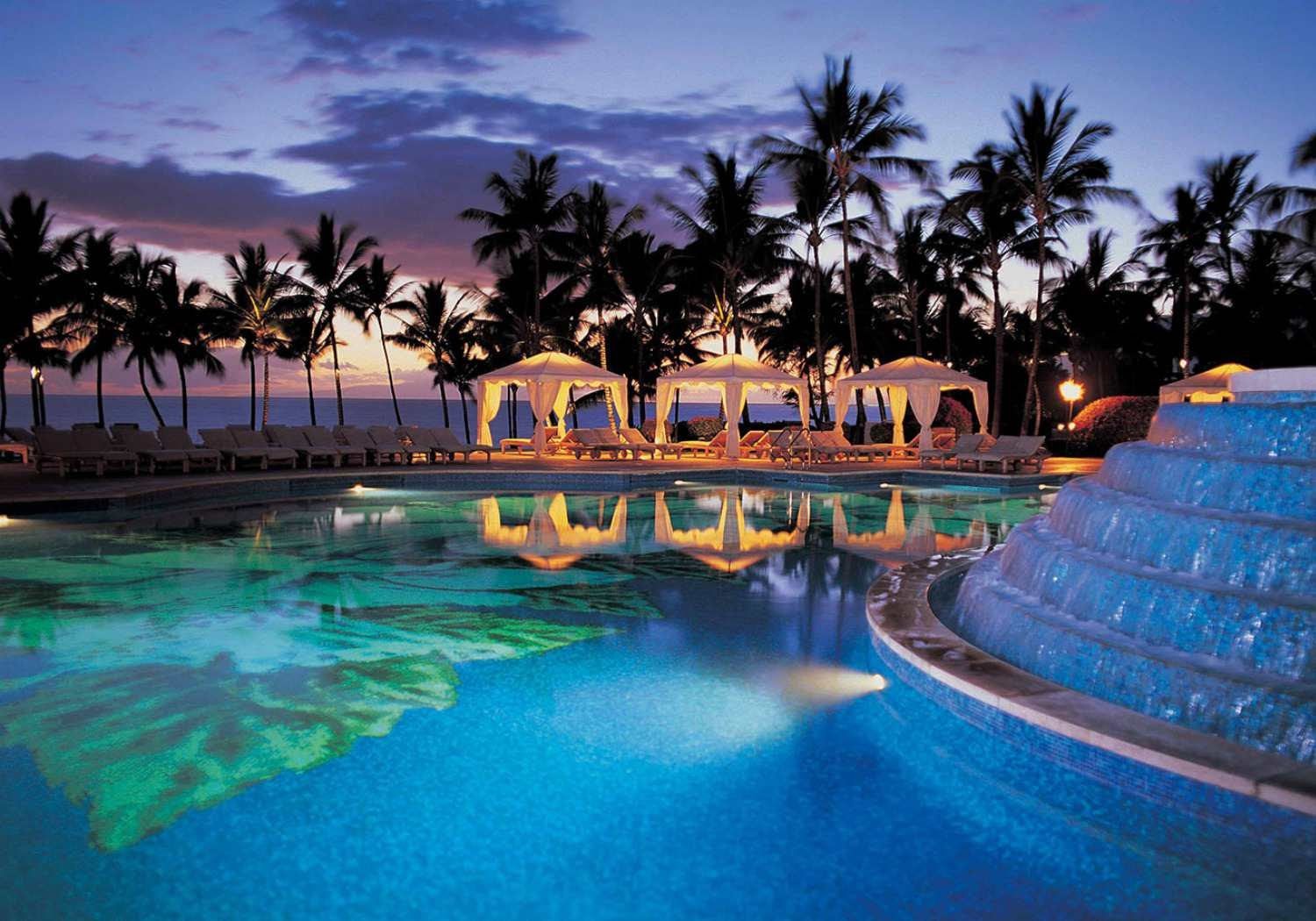 These activities range from strolling across miles of the shoreline, attending a luau with a traditional Hawaiian fare, live music, and hula and fire dancing, among many others.
Couples must not miss driving along the iconic Road to Hana, enjoying a helicopter ride, dancing alongside hula dancers, and golfing along the coastal fairways. If you're in for an adventure, sail down a zip line or snorkel alongside five different types of sea turtles for a surprise.
Bali, Indonesia
Bali, Indonesia is another breathtaking honeymoon destination with its towering volcanoes and gorgeous stone temples. Activities range from lounging on the warm sand of Sanur Beach, visiting the busy beach town of Kuta, or spending an afternoon with the Sumatran elephants.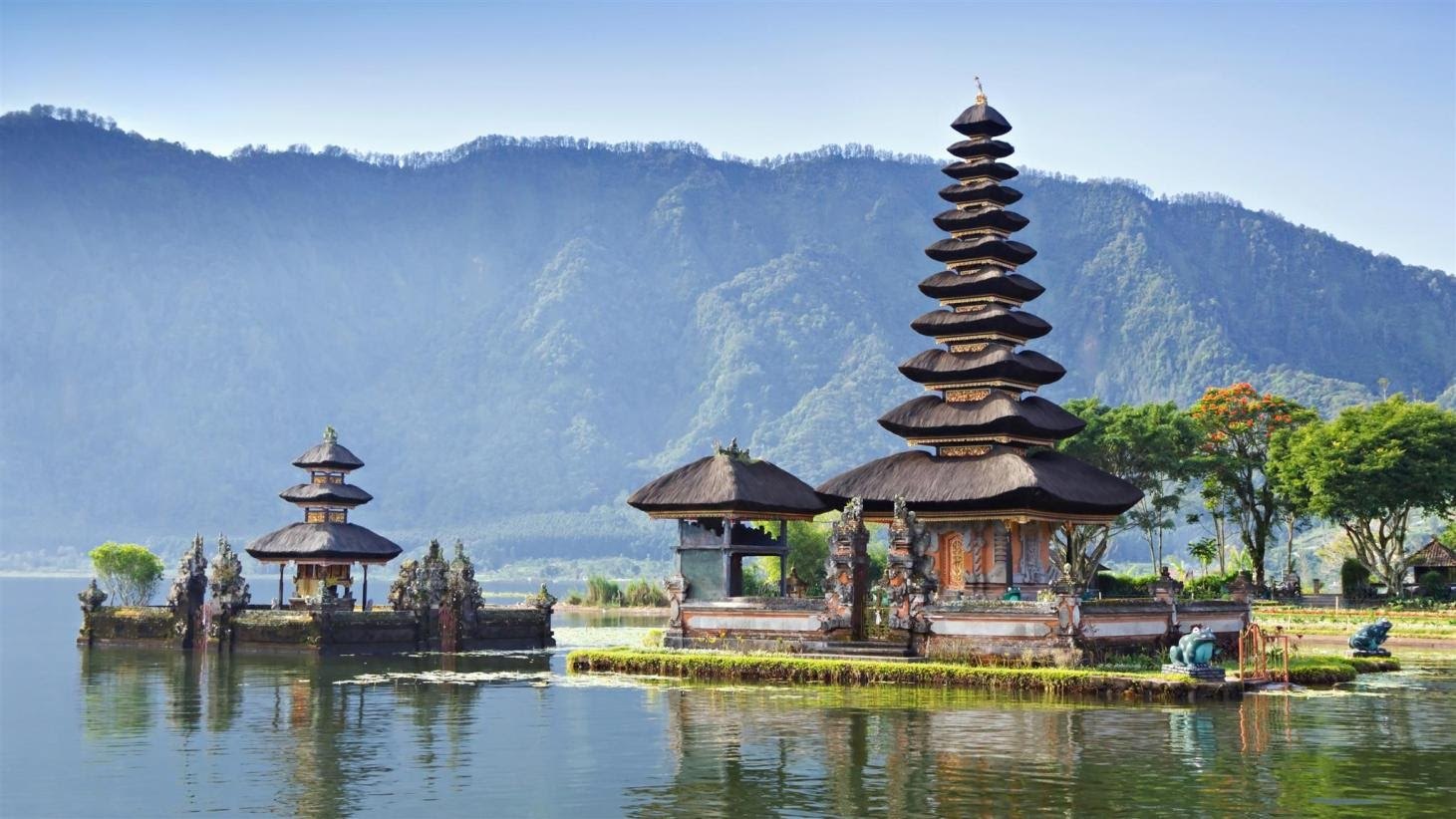 If you want to spend some time with your loved one admiring the ocean, you can stay at luxurious and grand oceanfront resorts and indulge in a variety of heavenly spa treatments. For those who want to learn more about history, going to the temples is a top activity in Bali.
The Pura Tirta Empul (Holy Water Temple) provides unmatched serenity for both the Balinese Hindus and visitors who visit the active prayer site. Worshipers enter the large rectangular pool at the complex's center to pray, so visitors must be careful to not disrupt them. Travelers are also welcome to enter the pool as long as they do it fully clothed and with a sarong.
Conclusion
Nothing beats a relaxing honeymoon getaway after months of stressful wedding planning and big day jitters.
So what are you waiting for? Book your dream honeymoon destination now and have the time of your life with your significant other.