Privacy, comfort, and convenience are my main reasons why I choose to book a private plane or jet. It is costly, but it is worth it for the excellent flight experience and great in-flight services and perks.
There is now a rise in the popularity of hiring a private plane, so companies now focus on giving this service to people.
Learn about how you can hire a private plane, how much is a private flight, the services offered, and many more.
Hiring A Private Plane
Choosing A Private Aircraft
Cost Of A Private Aircraft
Services On A Private Plane
Tips On Hiring A Private Plane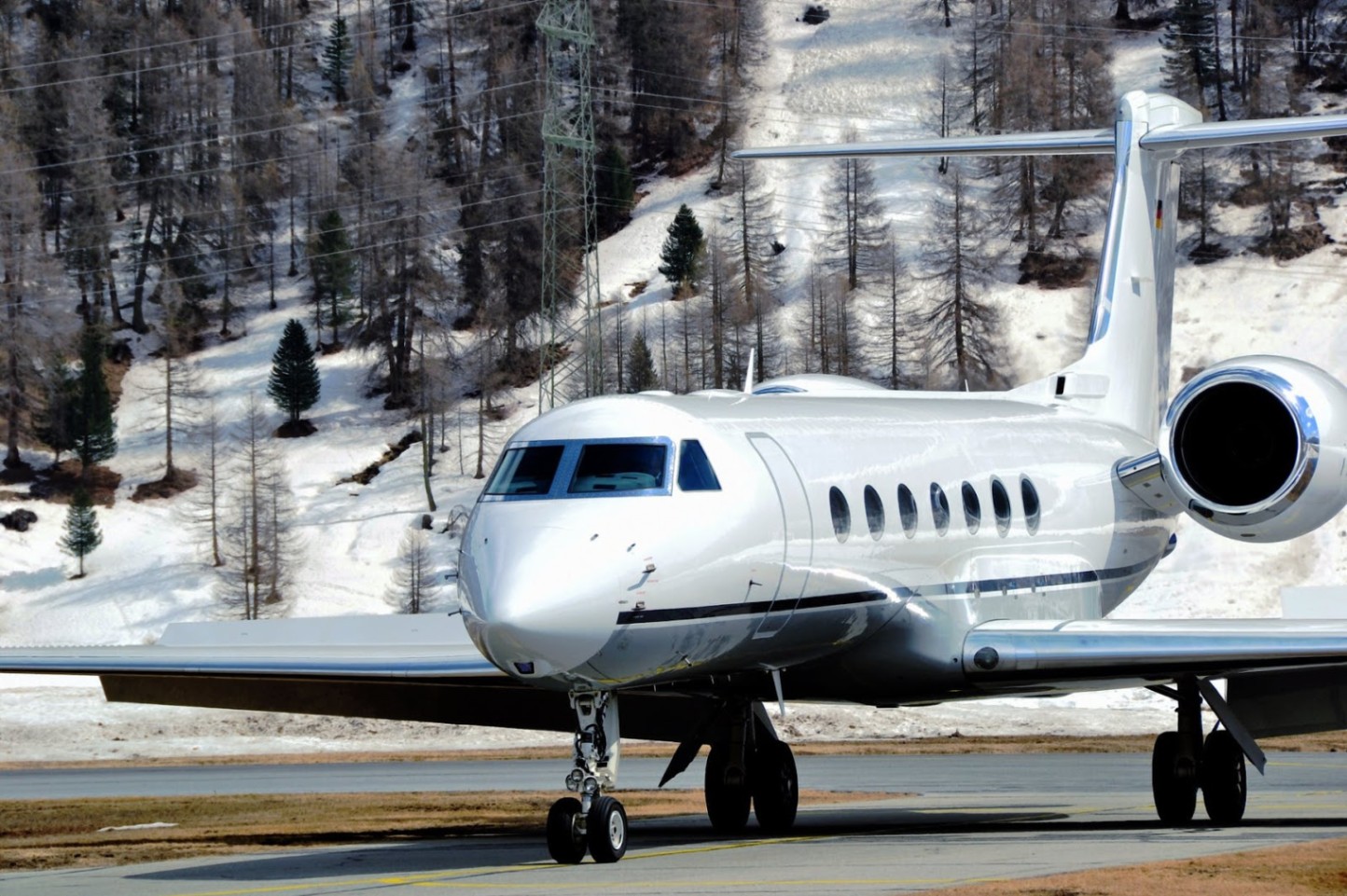 Hiring A Private Plane
There are different ways that you can go about chartering an airplane or a jet. The most common one is to book or hire a private plane. With the rise of popularity, companies now allow their private planes and jets to be booked by individuals or groups.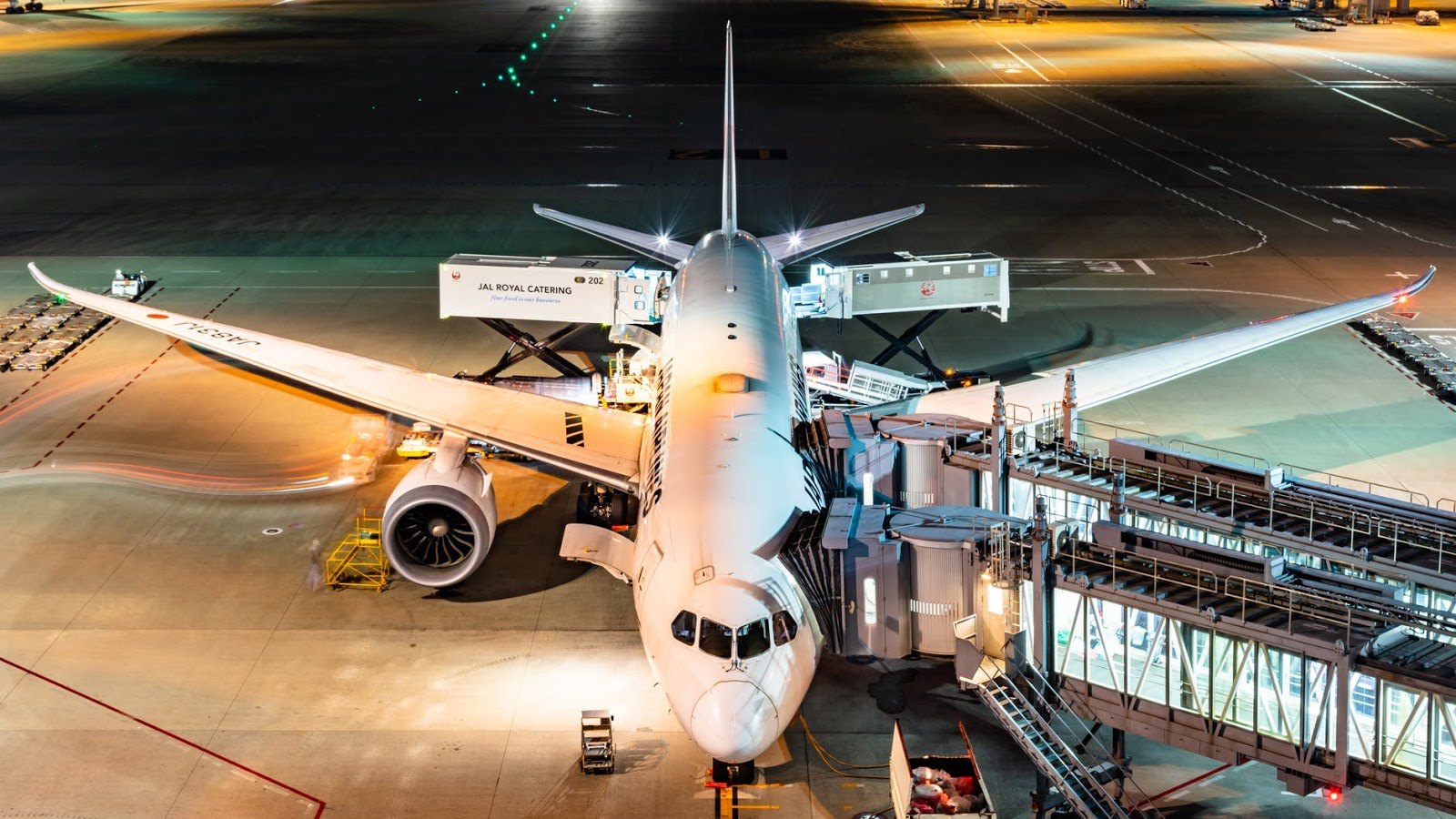 This is what my friends and I did when we planned a trip to the other side of the world. There are booking sites available where you can book private planes, such as PrivateFly and Partner. In our case, we contacted an agent to make the booking for us; thankfully, he is one of our close friends.
Another option would be contacting aviation companies that allow individuals or groups to charter a private plane or jet. This is for people who want to contact the companies directly to set a clear agreement and arrangement for the flight.
In this case, there is an assurance that the flight would be the best out there because the companies can offer and explain to us the available aircraft, perks, included services, and other conditions. I suggest this to those who will be having their first private plane flight for assurance.
Buying A Private Plane
This might not be a popular option, but I would suggest that you should buy your private plane or jet if you have the budget and resources. This fits best for those who are constantly traveling and needs to fly every time.
Based on experience, a colleague bought his private plane, and he said that he is happy with the convenience that it brings. I can attest to that because we had an emergency meeting in a different state one time, and with just one call, he got our flight-ready.
Having a private plane may have brought convenience and satisfaction, but some things need to be carefully thought of, like maintenance and operation. Many things are required to maintain a private aircraft, like maintenance personnel, hangar, and personal crew.
Choosing A Private Aircraft
One of the struggles in hiring a private aircraft is deciding the model or type of aircraft that I want. There are many options that I wanted to try. However, I always try to consider the following things: distance, company, and reason for the flight.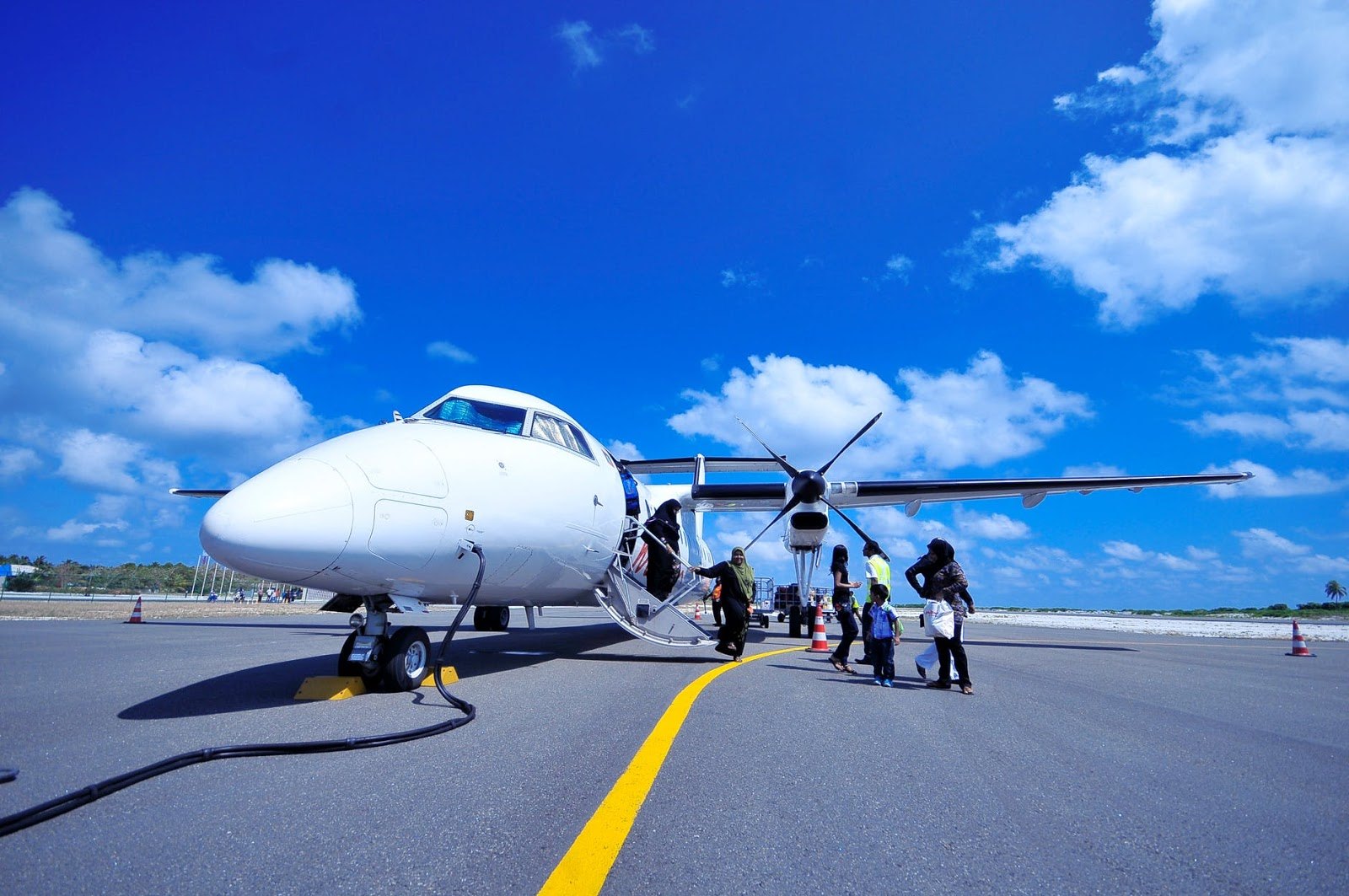 After years of hiring private aircrafts, I eventually acquired basic knowledge of airplanes. When choosing the private plane model to be chartered, the distance must be taken into consideration. Because most aircraft are designed based on the distance, they should travel.
Some aircraft are meant for local flights, and some are built for international and long flying hours. Thus, I make sure to know my destination first to choose the most appropriate type or model for the flight.
Also, it is necessary to know whether I will be flying alone or with a group. Some aircraft can accommodate four to five only, while some can accommodate up to 10 people as passengers. Another thing on the checklist before hiring a plane is identifying who I will be flying with.
Purpose Of Flight
It is also needed to identify the purpose of the flight when choosing an aircraft. Busy business professionals must pick a private jet for faster check-ins and shorter travel time.
Since business professionals need a time-efficient flight, they must select who can offer them that service. In my case, since I always travel for leisure or a vacation trip, I look for aircraft with excellent interior and in-flight service.
I wanted to have the perfect setup during the flight because our journey starts with that flight. Also, I need to make sure that we can have a good time while in the air.
Cost Of A Private Flight
It is expected that hiring a private plane is costly. The price of hiring a private plane depends on the travel hours and type of aircraft. This is why deciding to take a private flight must be carefully planned because one must find the best deal while having a great experience.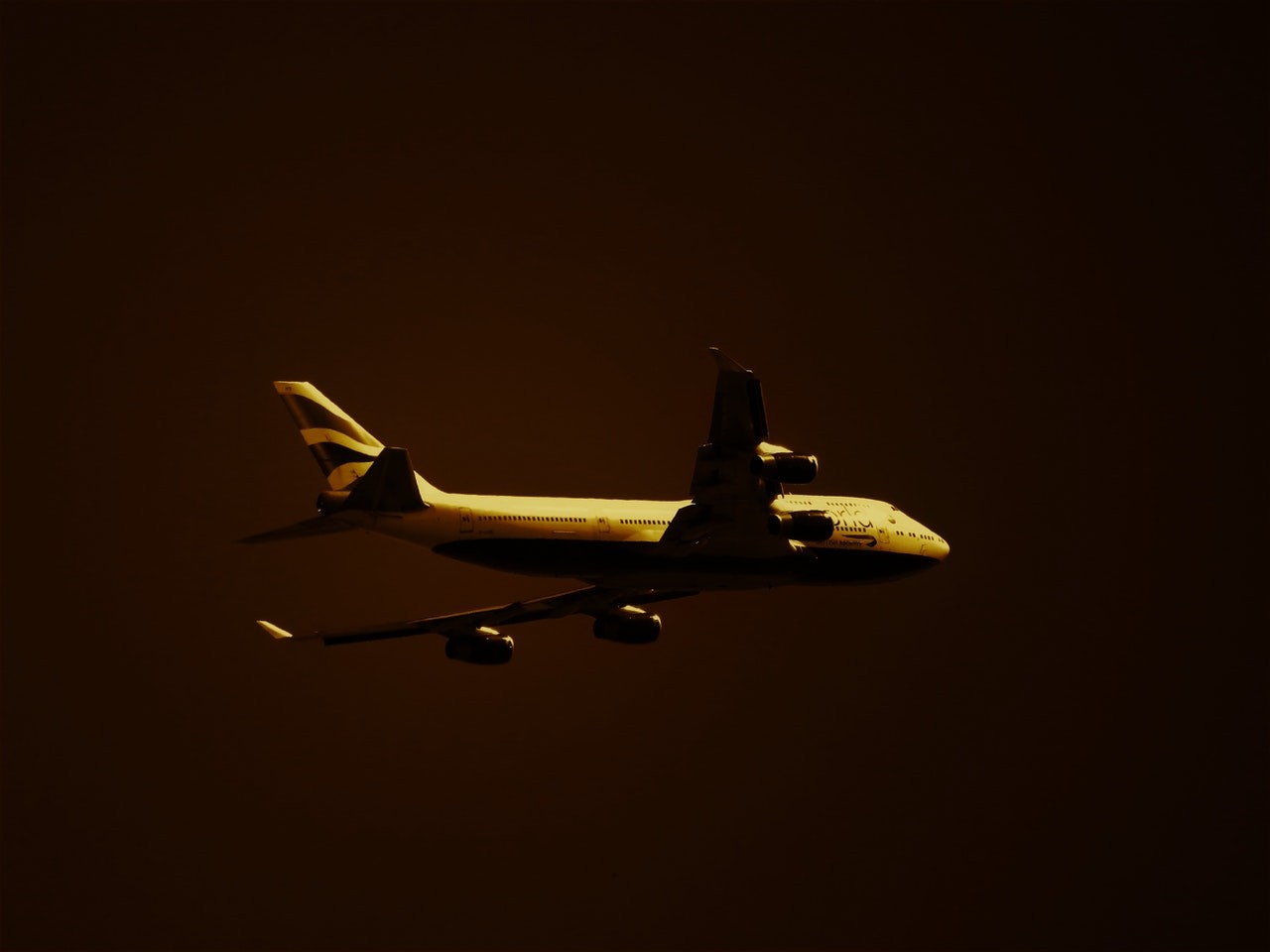 Most aircraft companies put a price on the chartered plane based on the number of travel hours and the model. For example, a smaller jet plane or turboprop costs around $1,300 to $3,000 per hour on flight.
It has been said that the larger the aircraft, the more expensive the flight. According to reports, in 2020, a light jet that can accommodate four to six people costs $4,000 to $5,000 per hour, while the maximum of a nine-seater medium jet's rate is $5,500 to $9,000 per hour.
For a large group, I usually hire a large jet that can accommodate 16 to 19 individuals. The rate for this private aircraft is $11,000 to $20,000. It may be costly, but if split with friends, it becomes more affordable with a reasonable price for the flight experience.
Cost Of Buying A Private Plane
If you decided to buy a private plane, take note that you are purchasing a plane and need to hire personnel to maintain and operate the private aircraft.
A private jet costs between $2 million and $100 million, and it depends on the model, features, and additional amenities that are customized or personalized. But, a private aircraft is like a car because it requires maintenance with an annual estimate of $500,000 to a million.
The maintenance includes payment for the flight crew and maintenance personnel, hangarage (rent for parking in a hangar), regular change of parts, and many more. This might be costly, it becomes more affordable, but it is worth it for the convenience it can bring.
Services On A Private Plane
Services offered on a private plane differ from company to company but rest assured they give the best they can. As proof, I never encountered any problem with the service as they prioritize my comfort throughout the flight. Here are some of the best things about private flights.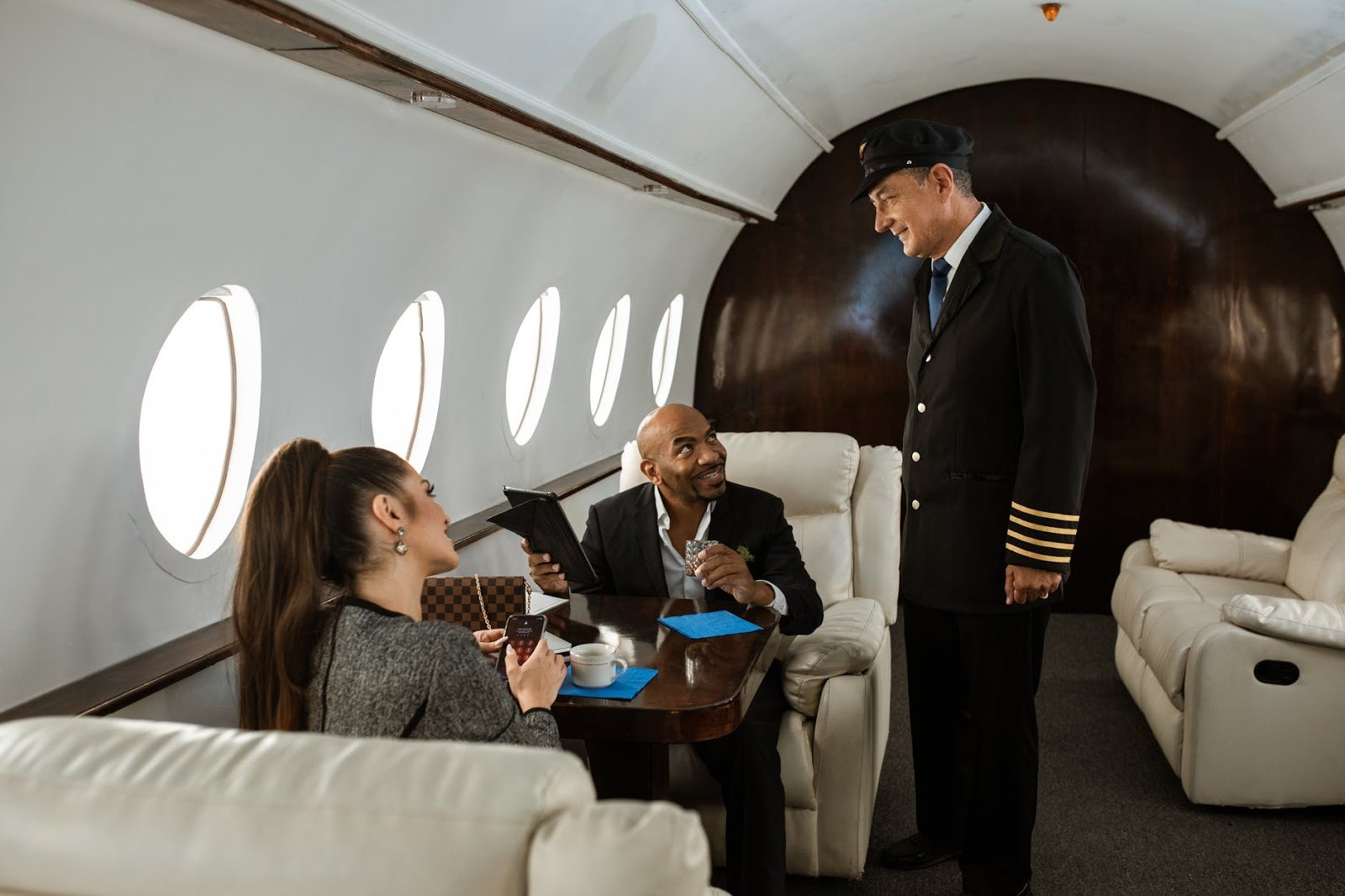 Some companies allowed me to choose the menu to be served during the flight. It just requires an agreement before the flight. So, I can pick what food my friends would like. Also, I can request specific beverages for additional service.
One of the best things about a private plane is that I can have a room to myself. Most aircraft have suites for sleeping so that I can rest comfortably during the entire flight. Another service is that I do not have to turn off my mobile device while flying as they allow it on private planes.
Some aircraft even have their own Wi-Fi connections, which I like as I need it for work, or even post content on my social media about all the fun times I am currently having with my friends.
Perks Of A Private Flight
There are numerous reasons why I keep choosing to charter a private plane for my solo or group travel. The first one is privacy because we can have the entire cabin for ourselves. We can freely do whatever we want to do without thinking of other people.
Second, the comfort and convenience that it brings are undeniable. From resting to even working, I am comfortable the entire flight thanks to the aircraft's features and the services by the flight crew.
Tips On Hiring A Private Plane
Hiring a private plane is not an easy thing to do; there are some things to help you get through the process. Commonly, accessing private jet services requires a jet membership card. Several companies have this program.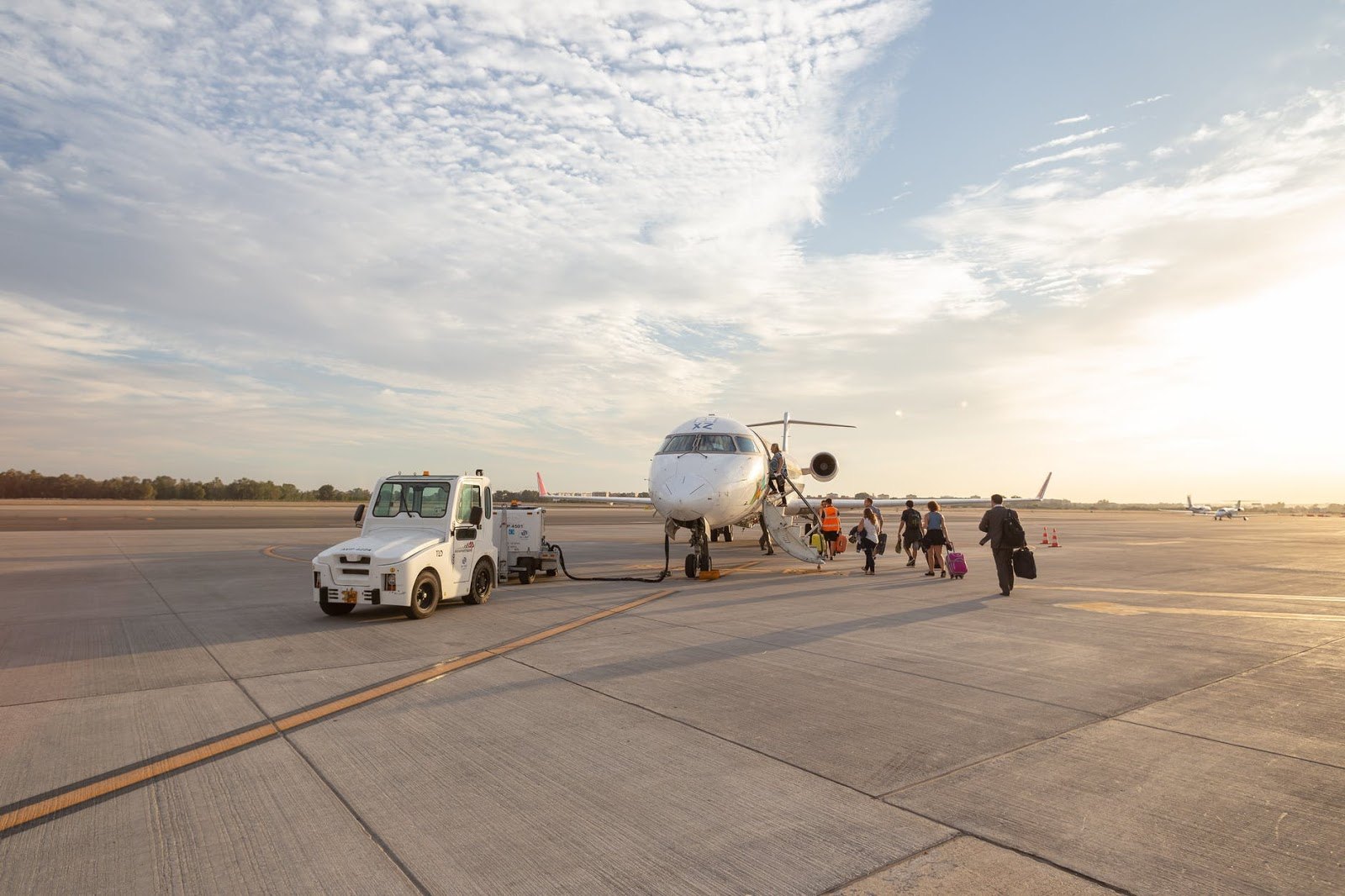 It is like a debit card that allows me to pay for the flight before the guaranteed availability of the chosen aircraft model in the identified schedule. However, some companies allow people to book even without these membership cards.
In booking, it is advisable to book the flight as early as possible to secure the availability of the aircraft. However, some companies allow short notice booking. Some even allow changing destinations after booking, but based on experience, you must be a regular passenger to do this.
You must know the FBO or Fixed Base Operation of the company. This is where you will be taking your flight as it is the private terminal that may or may not be connected to an airport. Note that you will be landing in an FBO as well in your destination.
Tips While Having Private Flight
There are few things that I observe and do while taking my private flight that may be helpful when you have yours eventually. I always dress accordingly, even though the flight is hired privately, which means I can wear whatever I want.
I believe I still have some sense of decency, like wearing casual clothes for leisure flights or business attire for business flights. I make sure that I have everything on my carry-on bag because large luggage may be challenging to reach when flying with a relatively small aircraft.
Lastly, I still observe proper flight safety protocols. I must still take announcements and reminders seriously for a more secured and safe flight ahead.
Conclusion
Hiring a private plane for whatever purpose may cost a lot, but it offers comfort and convenience. At present, there are various ways on how to book a private plane or jet, but you have to choose the best model fit for the distance to be traveled and the number of people traveling.