At present, there are numerous calls for saving and protecting the environment. Many heed the call, such as organizations and even government agencies. So, many countries have been doing their best to become as eco-friendly as they can.
These countries pass laws, implement policies, find solutions to various environmental problems to ensure that the environment is at its best to benefit the locals and people who may be visiting the country. Check out below the top eco-friendly countries.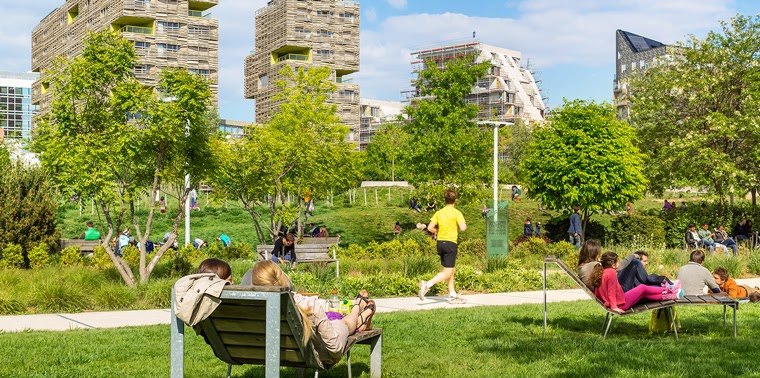 Denmark
According to recent reports, Denmark scored the highest Environmental Performance Index (EPI) among all other countries globally. The country scored 82.5 and became the first carbon-neutral capital globally because of its efficient and effective policies to mitigate climate change by minimizing greenhouse gas emissions.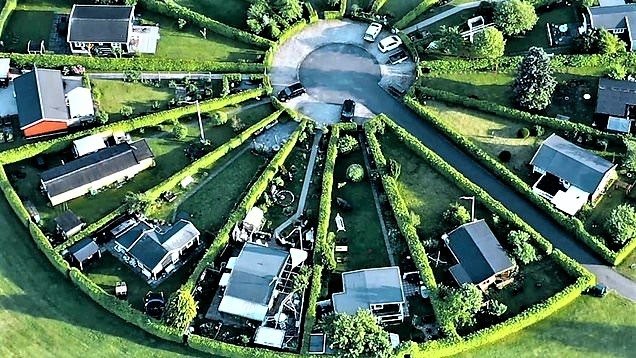 It is known for involving its citizens in its fight for an eco-friendly country. In its capital city, Copenhagen, many wind farms provide energy supply amounting to 40% of the country's total need. Average citizens own wind farms to encourage participation in their advocacy.
A trash incinerator converts waste to energy supply to reduce carbon emissions by over 99%. Denmark attracts tourists with its over 100 giant wind turbines as a destination. Also, the biking culture is well established, so tourists can roam the city in the fresh air and enjoy the famous organic food while touring around on the bike.
Luxembourg
Luxembourg is just a small country in Europe, but there is a rapid increase in population in the past few years. Even though the rise in population poses a threat to the country's natural resources, the government laid out policies to protect and conserve their primary natural resources.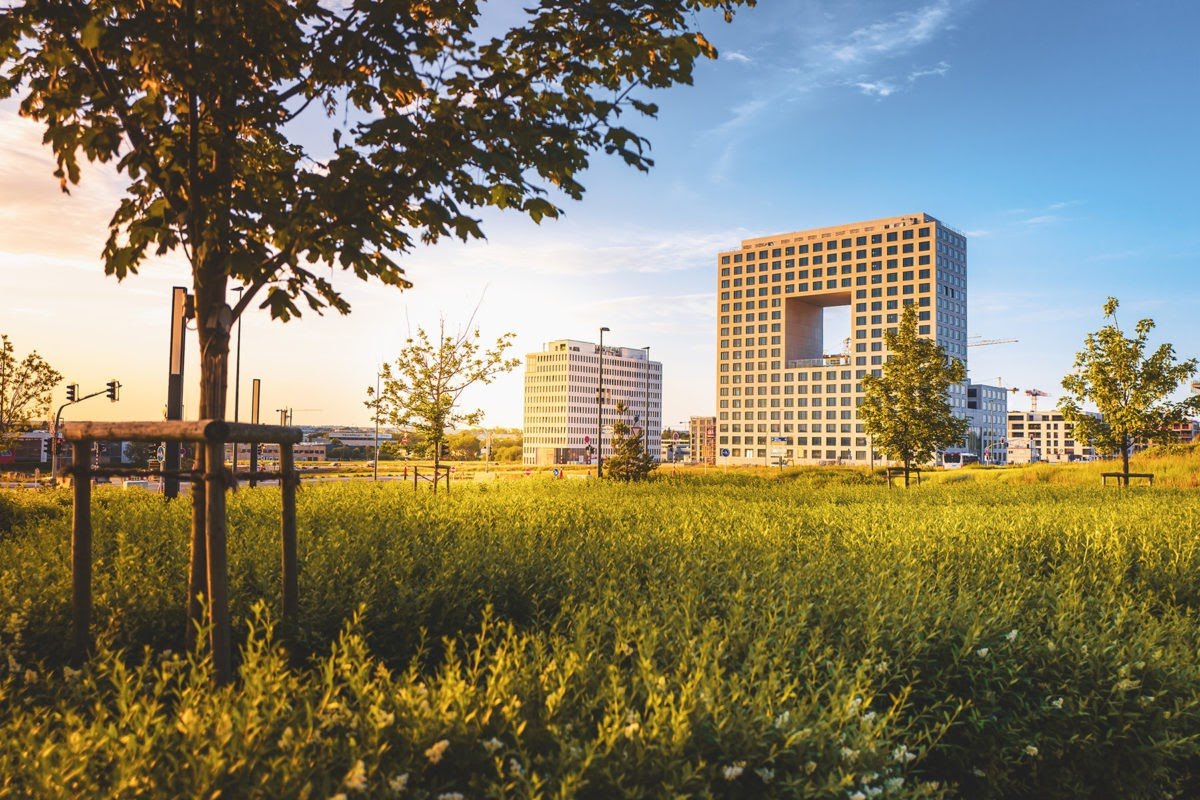 The country has a recent EPI score of 82.3, close to Denmark's top spot. Their score is a testament to its government's dedication and people to protect what they have. Luxembourg also ranked second in ecosystem vitality regarding pollution emission, water resources, and climate change.
Both locals and tourists in Luxembourg get to experience the benefits of what it means to be the seventh country in the world with the best environmental health. The safety of the people is secured with its eco-friendly sanitation, drinking water, air quality free from heavy metals, and more.
Switzerland
Switzerland is an excellent example of a country that promotes eco-friendly and resource-friendly materials and products to its citizens. This is just one of the initiatives of the government to make the country green. Switzerland places third among the countries with the highest EPIs, with a score of 81.5.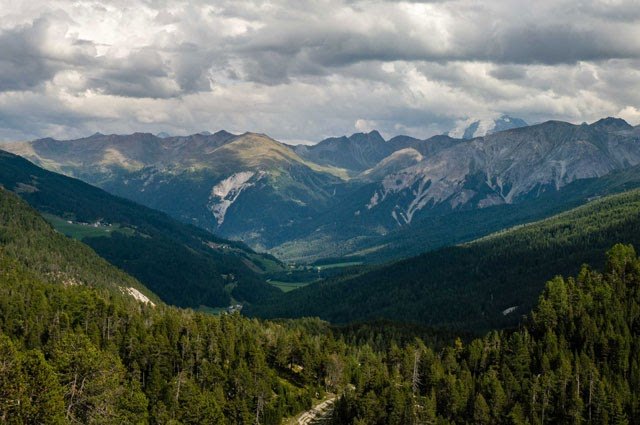 Citizens are accustomed to a policy of garbage disposal with a fee. Garbage collectors will only collect trash that has a sticker indicating a paid fee. The encourages the Swiss to recycle more to avoid paying for a high volume of garbage disposal. This makes the Swiss the top recyclers worldwide.
When tourists visit the country, trash is nowhere to be found with this waste management policy. Also, the government continues to protect the waters of Switzerland by providing water treatments to its rivers and lakes.
United Kingdom
The United Kingdom is one of the top eco-friendly countries globally with an EPI score of 81.3. It is known for its efforts to conserve its water resources with several technology-based solutions. The country ranks fourth in the world in terms of how they treat wastewater before releasing it back to the environment.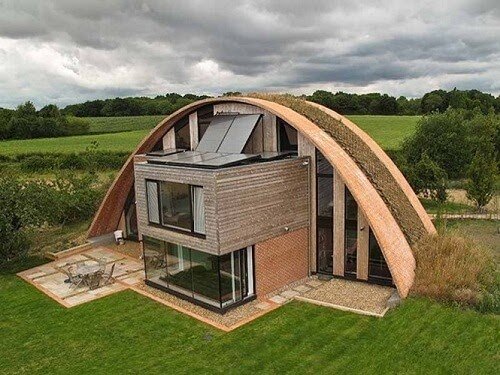 The 66.5 million residents of the UK are guaranteed safe and clean drinking water as the United Kingdom has a perfect score in sanitation and drinking water. Moreover, there are other policies that the government implements that help the environment, such as giving grants for those with electric vehicles.
There are also movements from organizations and concerned citizens about this advocacy. More companies now in the United Kingdom are going paperless. There is a rise in the popularity of reusable products and better food choices.
France
France is known to be an excellent destination for tourists because of its sights, culture, food, and much more. Besides these things, France is a must-travel destination for those who wish to enjoy an eco-friendly country because of the government's green goals for conservation and sustainability.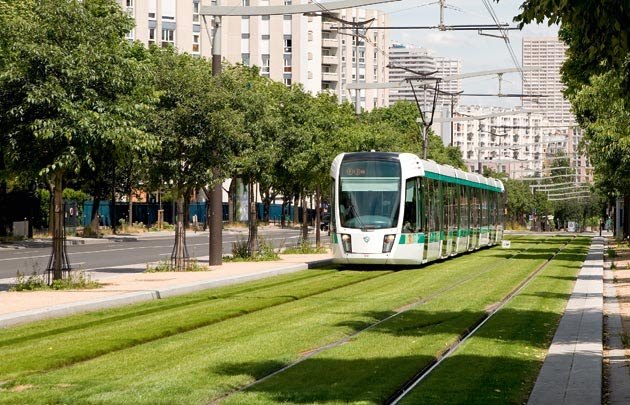 The country has several policies to improve the quality of air, water, and other natural resources. They built hydro turbines to rivers to treat the water, and also they have a waste management policy on banning establishments, groceries, and department stores from throwing good unsold food.
Paris is one of the main tourist destinations in France, and the country came up with several plans and policies to keep the city green. They promote the use of non-motorized vehicles for cleaner transport, the use of local produce in restaurants, the building of eco-friendly accommodation, among other initiatives.
Austria
Austria is one of the top eco-friendly countries in the world with its EPI score of 79.6, placing sixth overall. The country got perfect marks for its drinking water and pollution emissions. Austria focuses on drinking water and reducing pollution because it has a strict policy regarding its agriculture.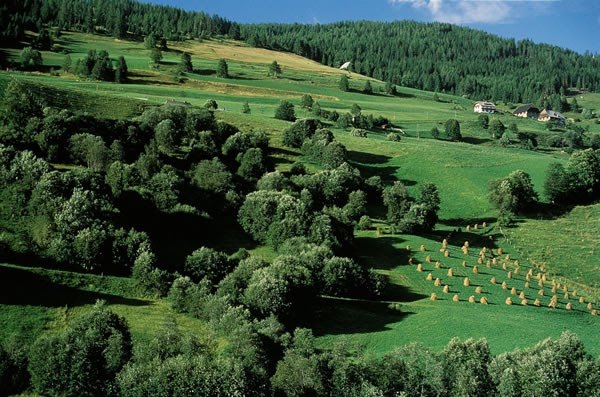 Austria is considered Europe's top organic country because of its on-point policy implementation on the use of chemical fertilizers and pesticides. The country acknowledges the environmental repercussions of using these products and their effects on the quality of the produce.
Austria is a good choice to visit or live in, especially for those who advocate for organic food and products. Aside from the use of chemicals, Austria also has the most strict rules and standards on air pollution and waste management. People have adapted to these policies to help sustain the country's greenness.
Finland
Finland is a top eco-friendly because of its natural resources, low population density, and policies to conserve the environment. According to a recent report, Finland got an EPI score of 78.9 with high marks for air quality, sanitation, drinking water, and heavy metals.

The government's effort to clean the natural waters in the country, lakes, and rivers are a focus as these areas are becoming key tourist attractions in the country. Finland aims to sustain cleanliness with its comprehensive waste management policies.
The country sets its eyes on protecting the forests and wildlife with the help of various environmental organizations. Lastly, Finland ensures that its ways to have more eco-friendly practices are top-notch by having 35% of its total energy from renewable energy sources.
Sweden
Banking on the principles of sustainability, Sweden became of the most eco-friendly countries. It has excellent air quality, solid waste management, among further eco-friendly qualities. With its efforts for sustainability, the country recorded an EPI score of 78.7 in a recent study.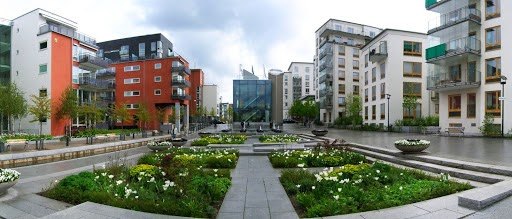 The country embodies sustainability through renewable energy sources to meet the majority of its power demand. This move has led to a decreased amount of carbon dioxide emitted into the atmosphere. It can be rooted in the carbon tax policy in the nation.
The citizens of Sweden are accustomed to recycling materials and using reusable products. One interesting fact about the Swedes is that they do not typically buy new things; instead, they look for vintage or secondhand items where they can find something to reuse or repurpose.
Norway
Norway ranked as the ninth most eco-friendly country based on its EPI score of 77.7. Like its neighboring countries, Norway has policies ensuring the use of eco-friendly products, drafting plans to conserve natural sources, and finding solutions to the most pressing environmental issues that the country faces.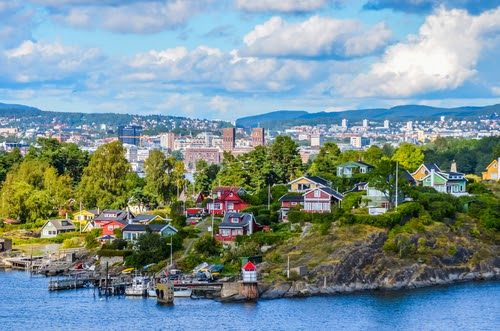 The country has a relatively high score on overall environmental health because of impressive marks on air quality, sanitation, drinking water, and a lot more. Norway is one of the countries that heavily rely on renewable energy sources as it gets an average of 97% electricity production from them.
Norway's government vows to make sure that by the end of 2020, they can reduce their carbon emissions by 30%. They plan to do this by adding more onshore and offshore wind farms and some solar energy plants. People who visit Norway can enjoy the scenery of wind farms and their produced energy like electricity.
Germany
The tenth most eco-friendly country in the world is Germany, with an EPI score of 77.2. At present, the government has laid out ten plans to improve the greenness of the country. They have decided to focus on using renewable energy sources to produce power, so they force-closed their nuclear plants.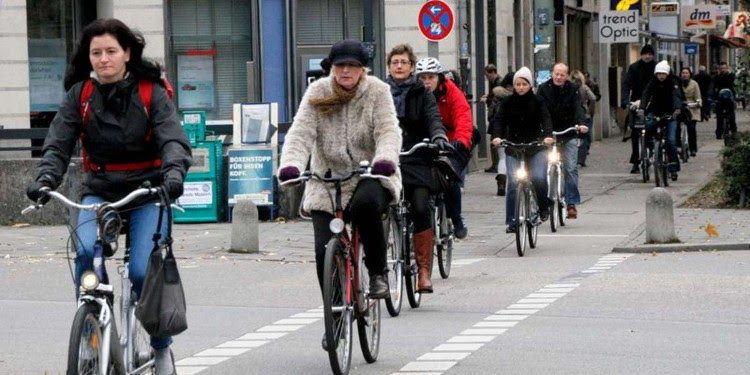 The government has passed several laws to ensure that the conservation and production of renewable energy sources are its top priority. They provide grants to organizations and corporations building grids to enhance their call for this cause further.
Germans are now encouraged to use alternative forms of transportation aside from carbon-emitting vehicles. They created safe bicycle lanes on the road. So for people who will visit Germany, they can roam the cities and towns in an eco-friendly way.
Conclusion
Each country has its own ways of how to best protect the environment. Some stand out from others because of their successful implementation of policies to conserve energy sources, protect natural resources, mitigate climate change, and more. These eco-friendly countries are wonderful places to visit.